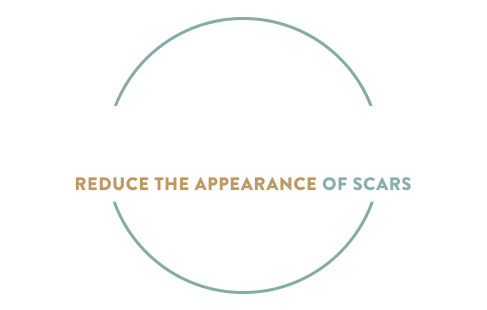 SCAR REVISION SURGERY WITH NEW YOU
Sometimes scars can be a blessing — they tell a story of something that you have overcome. However, it is understandable if you are looking to reduce their visibility. Whether it's from an old accident or surgery, no matter the severity, New You Medical Spa can help reduce the appearance of your scar. Learn more about the benefits of scar revision surgery and reach out to our team for more information today.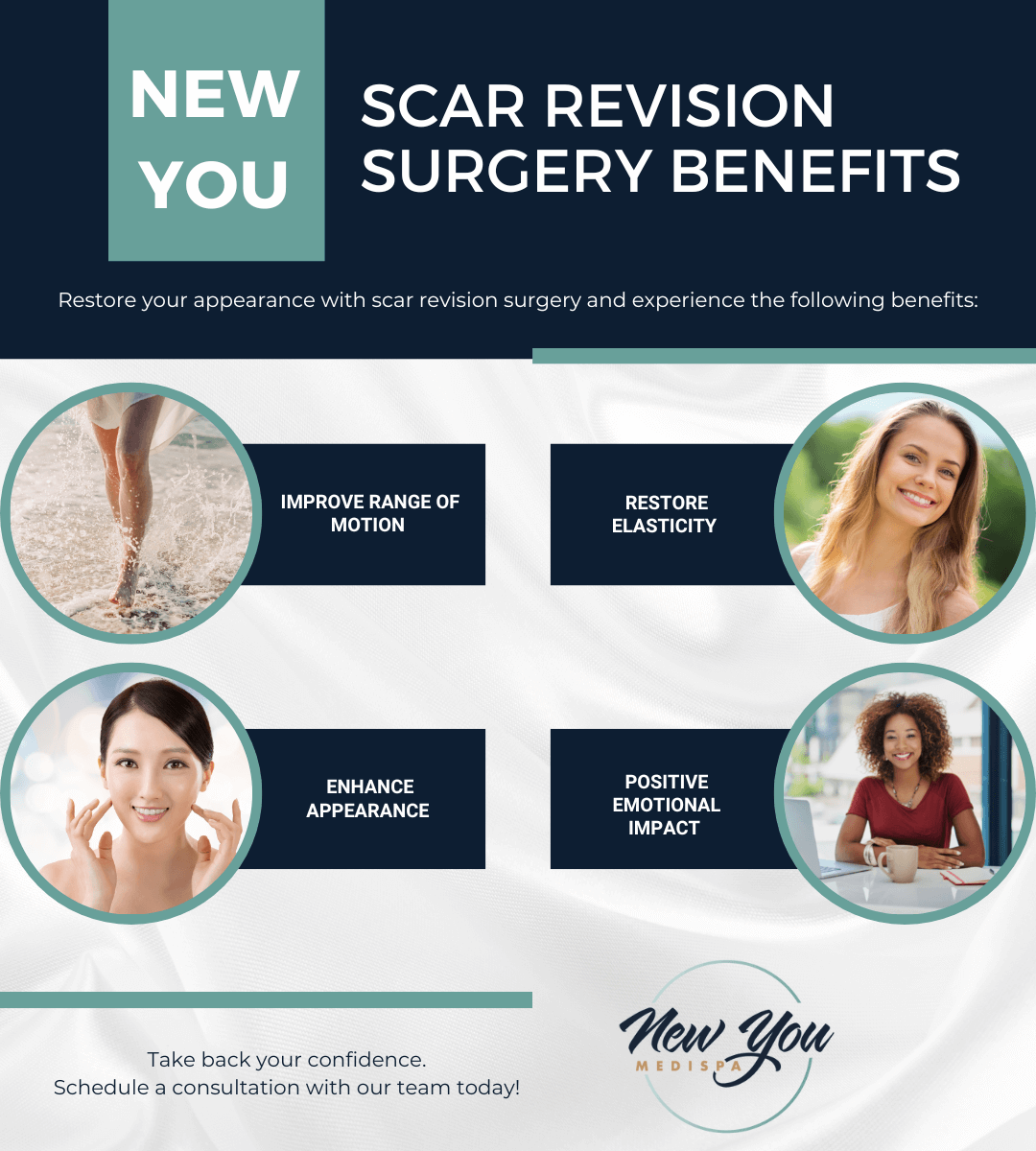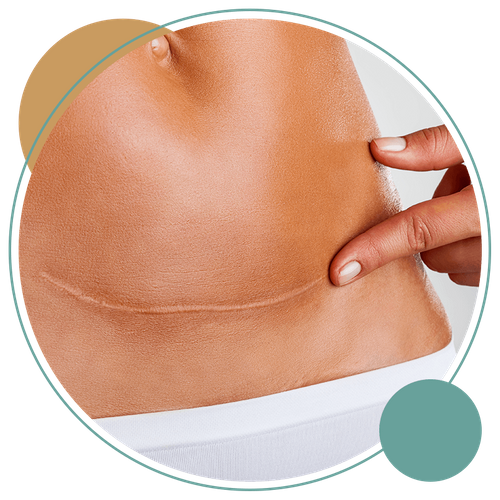 HOW SCAR REVISION SURGERY CAN HELP YOU
While scars seem like something that's just there to most people, there are legitimate concerns that a person might want to address with scar revision surgery. Aside from just being aesthetically unpleasant to the patient, there are medical considerations to be made with some scars as well. Thick or abnormal scars called keloids can grow to have a different texture and color than the rest of your skin. When keloids or other scars become unsightly or physically limiting, then scar revision surgery may be needed to restore your full range of movement and correct tension lines in your skin.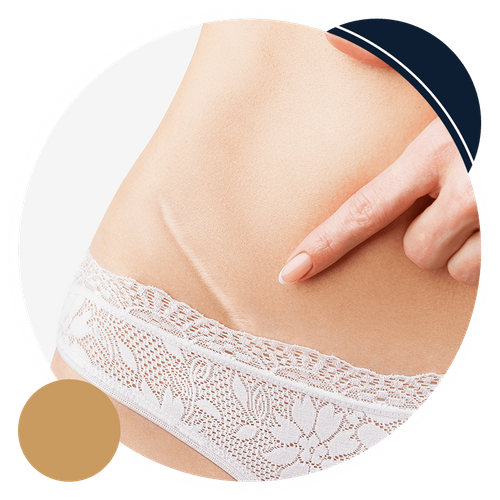 TAKE BACK YOUR SELF-ESTEEM
Many people struggle with self-esteem issues related to their appearance. When you combine this insecurity with visible scars, the problem can get worse. No one wants to go through life feeling bad about their body, which is why our beauty medical spa works with clients to find the scar revision solution for each and every one of the patients that walk through our doors. We want to ensure that when your procedure is finished, that you are feeling confident and secure in the way you look. You will no longer have to deal with scars that you view as unsightly. Take back your self esteem when you undergo a scar revision procedure.
FEEL PHYSICALLY BETTER
Scars, by their very nature, come from damage sustained by your body. Unfortunately, depending on the severity of the incident and location of the injury, your ability to physically move can be impaired. Damaged tissue can have a wide spectrum of effects on your range of motion. This can lead to daily problems that impact your life in various ways. Scar revision is a plastic surgery procedure that can help you feel comfortable in your skin once again. It can reduce the factors that are causing a reduction in your physical mobility. This means that you can get back on the path towards a more free and healthy life. If you are facing problems or pain resulting from scar tissue and are finding that you are unable to move like you were before sustaining the injury, be sure to consult with the team at New You Medical Spa in Washington. We can help you get back in shape so that you can take back full control of your life. Reach out for more information.
COMPREHENSIVE SOLUTIONS
Some people may think that they are stuck with their scars forever based on the severity of the inciting injury. Others may believe that the location of their scar or its size means that it will impact them for the rest of their lives. However, this is not the case when you have scar revision surgery from New You Medical Spa. Our experienced team knows how to handle many kinds of injuries. It doesn't matter where on your body your scar is located or the severity of the condition, we can work with you to find the best possible solution for your situation. There is hope out there — you no longer have to spend the rest of your life with a scar that you believe impacts your appearance or physical abilities.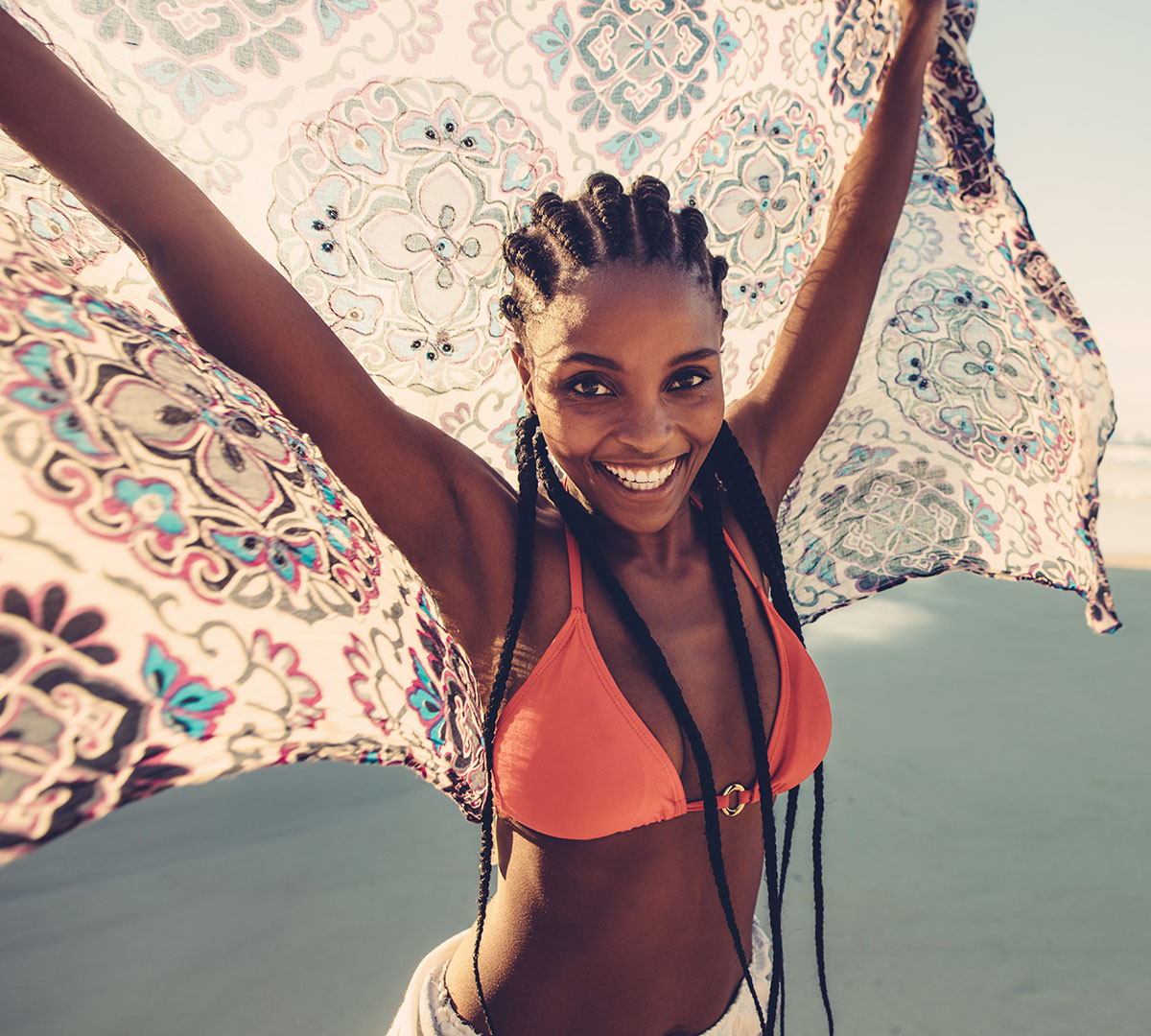 QUALITY CARE
We understand that issues involving your physical appearance or medical issues related to scar tissue is a delicate matter. That is why we approach every patient with an unparalleled level of kindness and care. When you walk through our doors, you are entering a safe environment full of individuals who want to make sure that you are living your best life. No two patients are alike and everyone has varying degrees of tissue damage. We take pride in our ability to develop deeply personalized plans for scar revision based exclusively on our patients personal situation. You can trust that the New You team has your best interests at heart and will do everything in our power to help you with your scar tissue issues.
CONTACT NEW YOU TODAY TO LEARN MORE ABOUT THE SCAR REVISION TREATMENTS WE OFFER
At New You Medical Spa, we look out for our clients and offer medical and aesthetic care so that they leave our offices feeling better about how they look and feel. If you have a scar that is damaging to your self-image or limits your mobility, then New You Medical Spa in Washington can help. Contact us today to learn more about the different types of scar revision services we have to offer!