Enjoy Fuller Features With Dermal Filler From New You
As we age, some of our features don't look as full as they once did. While dermal fillers are known as "wrinkle fillers", they can do much more than smooth out wrinkles. Dermal fillers can address:
Smooth out lines around the nose and mouth (marionette lines, laugh lines)

Enchance and restore volume to sunken cheeks and or temples

Diminish vertical lip lines

Plump and enchance lips

Smooth out chin crease

Improve symmetry among facial features
With dermal fillers, you can revive and refresh the look and feel of your skin all while restoring your youthful appearance. With New You Medical Spa, a rejuvenating look awaits you. Contact us today!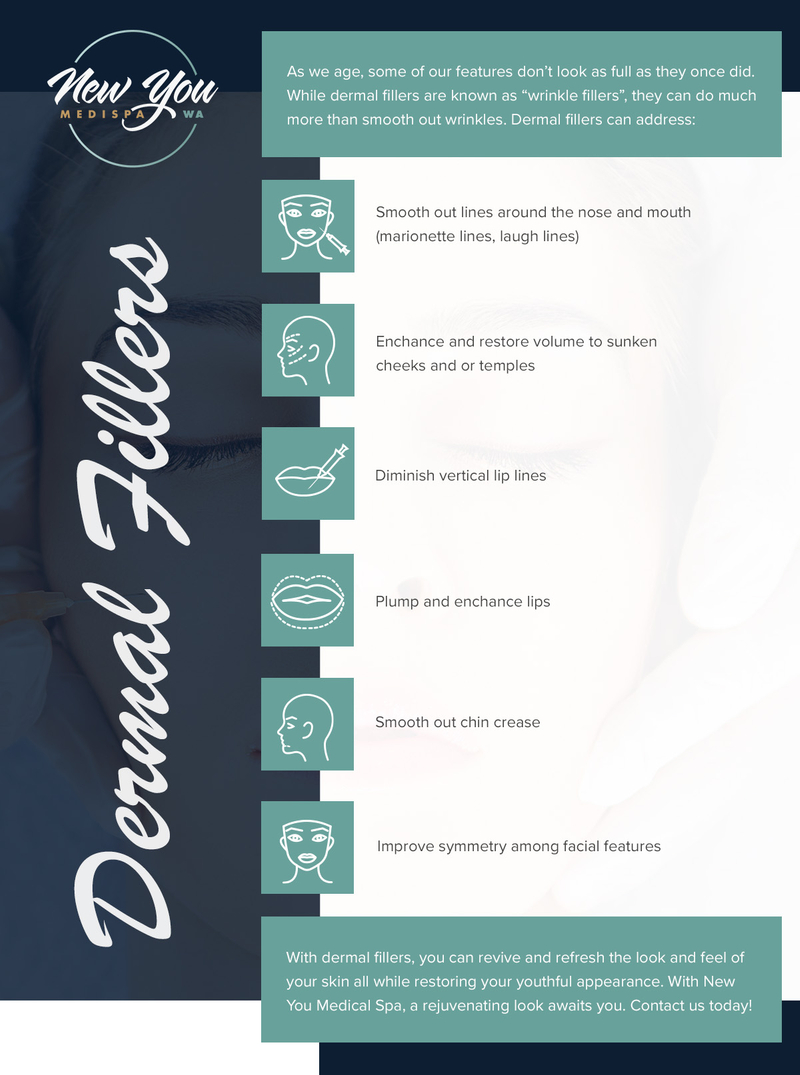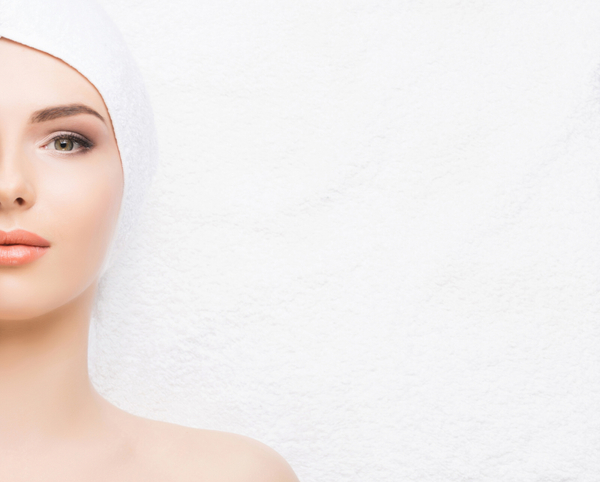 Considerations and Corrections of Dermal Fillers
Many visible signs of aging can be traced back to volume loss. As facial tissues thin out, facial lines become more pronounced around the nose, mouth, cheeks, and lips resulting in a hollow apperance. Dermal fillers are a versatile treatment that can be used to replace lost volume and treat a variety of aging signs to help smooth wrinkles, plump lips, and restore a more youthful appearance. Dermal fillers can additionally treat asymmetry of facial features. Say good-bye to thinning lips, hollowing of the face, recessed scars, and wrinkles. Simply put, dermal fillers can bring back your youthful appearance.
While the risks associated with dermal fillers are minimal, you need to fully disclose your medical history, prior facial treatments, allergies, medications, skin and neurological conditions that may impact your safety or results.
Depending on the product and the areas treated, you should be able to notice results immediately after receiving filler injections. Most dermal fillers are infused with lidocaine to help minimize discomfort during and after treatment. Some patients experience mild bruising and swelling, but these are temporary and should resolve over the days following treatment. Results last from 6-18 months depending on the type of dermal filler used and area treated. Although there is no down time after treatment, it is recommended to take the day off from exercise or other strenuous activity.
Get Fuller Features With Dermal Fillers From New You
At New You, we provide our clients with a look they can be proud of and the best medical and cosmetic care throughout the process. You'll get treatments that work for you now while maintaining a natural and youthful self. Your initial treatments will begin with a consultation, during which you will meet with Dr. Perez to discuss your concerns and goals. Dr. Perez will generate a treatment plan with your best interest in mind. Get your dermal fillers from New You by scheduling an appointment today!