Get The Body You Want With a Little Help From New You
A tummy tuck, or abdominoplasty, is a common procedure for both men and women that can help you get rid of extra fat in those trouble areas fast. Diet and exercise are always important to maintain your figure, but we can help you get to the body you actually want to maintain, faster.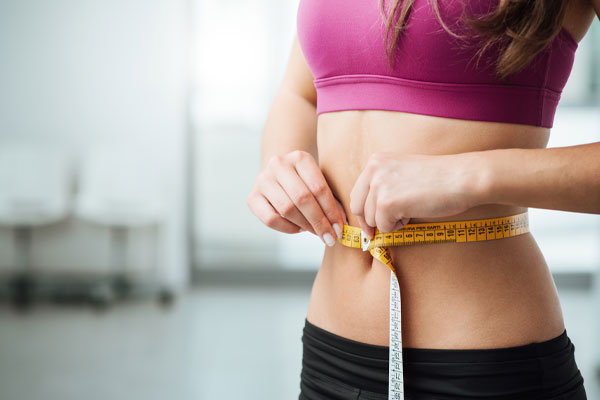 Get the Right Tummy Tuck for You
At New You, we provide surgical and non-surgical procedures in Washington to help people achieve the look they want while placing safety and viability over everything else. That's part of why it's important that you understand your options as the person undergoing the procedure and ultimate transformation. With tummy tucks, or abdominoplasty, there are a few variations of the procedure, each with their own costs and benefits. Generally, if you are looking to get rid of excess skin after weight loss or childbirth a tummy tuck may be right for you. If you are interested in a tummy tuck you can discuss your options with Dr. Yanira Perez at New You. The procedure is best suited for non-smoking individuals or those willing to quit who are committed to maintaining a healthy lifestyle.
Our Tummy Tuck Procedures
At New You, we perform three main types of abdominoplasty procedures; traditional tummy tucks, mini tummy tucks, and drainless tummy tucks. The answer to the best tummy tuck option for you will come when you take into account your own medical, financial, and post-operative circumstances.
The Traditional Tummy Tuck
The classic tummy tuck is the longest standing of the three, proving its reliability as a relatively safe and effective procedure. The incision is placed within the pubic area and extends hip to hip allowing for excess skin and fat removal. The abdominal area is contoured with liposuction and the abdominal muscles typically tightened to achieve a flatter abdomen. Great candidates for this procedure are those with massive weight loss and excess skin both above and below the belly button, as well as women who have undergone pregnancies.
The Mini Tummy Tuck
The Mini tummy tuck is a great option for anyone who just needs to make that final step to get toward the flat stomach they've been working for. Oftentimes, people will plateau in their exercise efforts to leave a little "pooch" of excess fat and skin below the belly button. The mini tuck is less invasive than a traditional tummy tuck and has a speedier recovery time. This procedure is for you if you have excess lower abdominal skin below the belly button and desire fat reduction with contouring throughout the abdomen, waist, and hips.
The Drainless Tummy Tuck/Lipoabdominoplasty
One of the big developments in abdominoplasty in recent years is the development of the drainless tummy tucks. While traditional tummy tucks require draining tubes during the recovery that may add to your discomfort, this procedure eliminates any recovery drains. You can expect less discomfort and a faster recovery, among other benefits.