Naturally Boost Collagen With New You and Microneedling
Microneedling is a skin resurfacing technology that uses the skin's natural healing process to reduce skin imperfections, treat sun damage, all while restoring a smoother, clearer complexion. As an alternative to heated lasers or chemical peels, microneedling creates microscopic injuries in the skin using an instrument containing dozens of very fine, short needles triggering your body's natural healing reponse. Your skin during this process is stimulated to produce new collagen and elastin resulting in regenerating new, healthy skin cells. With microneedling from New You, you can maximize collagen production in targeted areas using your body's natural process.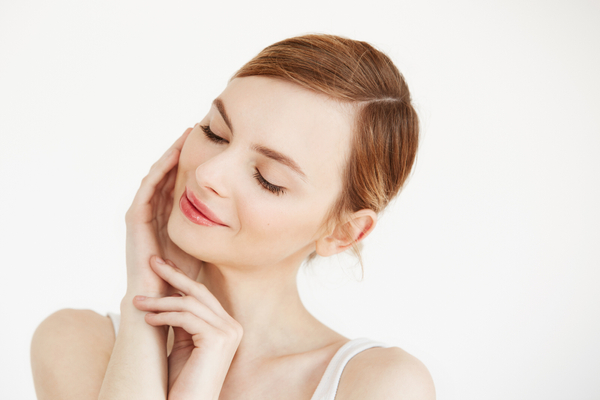 What Microneedling is and How It Can Help
Microneedling is a cosmetic procedure to resurface your skin using your skin's natural healing ability to improve overall skin tightening. With the tiny pin pricks delivered in microneedling treatments, your body's collagen and elastin production are jump-started by the need to heal. Also called collagen induction therapy, microneedling can help clients with a wide range of skin concerns, such as acne, agespots, sun damage, enlarged pores, fine lines and wrinkles, stretch marks and more.
As microneedling does not remove layers of skin as chemical peels and lasers do, it is generally safe for all skin types, even darker skin. Mirconeedling requires no downtime for most, and does not require a post-treatment "peeling" period. As this is taking advantage of the body's natural occurring healing process, results may not be as dramatic as more aggressive treatments requiring multiple treatment sessions. Microneedling can be used in combination with other non-surgical skin treatments to enchance overall results.
Get Microneedling and Other Non-Surgical Cosmetics at New You Medspa
At New You, we're a medical spa that takes your beauty and your health seriously. When you work with us, we'll help you restore your confidence and provide you with services that have a positive impact now and well into the future. Contact us today in California or Washington to learn more about microneedling combination packages. Schedule your appointment for a consultation today!