Get a More Natural Breast or Buttock Enhancement With New You
For years, women had to wrestle with the question of whether their natural feeling breasts were a better option than cosmetically enhanced breasts. However, with fat transfer breast or buttock augmentation from New You in Washington, you can get more shapely, fuller breasts without having to sacrifice the natural feel.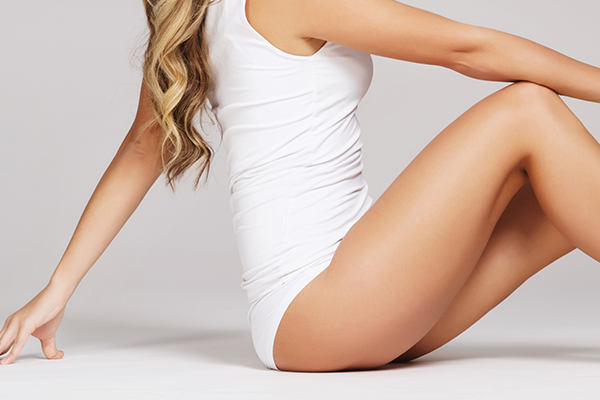 Get a More Natural Appearing Breast and Buttock Enhancement
When it comes to the benefits of a fat transfer augmentation, there are many. Not only do you get a buttock and breasts that more clearly fit your vision for yourself, but we can help you achieve this, in part, by reducing unwanted fatty problem areas of your body. With the twofold benefits of fat transfer, you could eliminate that pesky bra roll fat and have fuller, natural feeling breasts from just one procedure.
What to Expect With A Breast or Buttock Fat Transfer Augmentation
Fat transfer augmentation is a procedure that involves liposuction in addition to surgically reshaping and volumizing other areas without the use of implants. Fat grafting, or fat transfer, is a three-step procedure. First, liposuction is used to remove the excess fat. Next, the fatty tissue is purified by removing any unnecessary materials, including dead and damaged fat cells. Finally, the healthy fat cells are carefully injected into the breasts or buttock to increase the size.
Fat Transfer for Your Buttock — The Brazilian Butt Lift
Celebrity popularized as "the Brazilian Butt Lift," this surgery transforms the buttocks into a more voluminous and lifted appearance using fat removed from your body. Dr. Perez begins this transformation by contouring pre-selected areas of your body-typically the abdomen, hips, and waist. The fat is then processed and purified and injected into your buttock for a natural feeling, more rounded, and fuller appearance backside.
Fat Transfer Breast Augmentation
When compared to a breast implant procedure, fat transferring for breast augmentation has less risks and visible scarring. Injection points are used instead of incisions, resulting in significantly less scarring. Additionally, the use of your own body fat means less chance for infections. With fat transfer breast augmentation, the biggest downside would just be that it's not ideal for women looking to greatly increase their breast size, because of the physical properties of fat, it's more ideal for small increases in size and natural reshaping.